Are the Actualise Academy Courses approved by the DES for EPV days?
Yes, all 10 courses are approved for EPV days. The courses (20 hours) carry the entitlement of 3 EPV days for Primary Teachers.
Is there a limit to how many courses can I do for EPV days?
Yes, the DES has imposed a limit of 5 EPV days in any one year as follows:

1 online course entitles you to claim 3 EPV days

2 online courses entitles you to claim 4 EPV days

3 online courses entitles you to claim 5 EPV days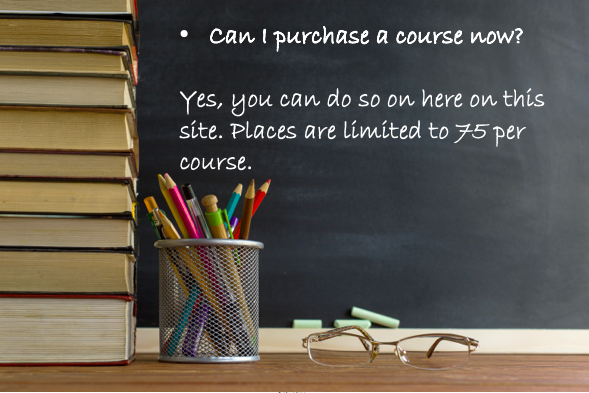 How much do the courses cost?
Courses cost €75 for one, €100 for two and €120 for three. Keep an eye on our social media channels for discounts!
Why should I buy a course from The Actualise Academy?
There are a number of things that make us unique:
We are the only online Academy in the world that incorporates the expertise of Neuroscientists, Clinical, Counselling and Behavioural Psychologists to bring you practical, applied knowledge that you can use.
Lesson Plans across the curriculum
Do your courses on the go, from the kitchen table with the kids to a beach in Mexico!
Self-paced, take a whole month to complete your course, with a focus on the practical!
Do the course on your mobile, and have access to material all year round
All instructors have a many years of teaching, clinical and research experience
What are the course completion requirements? How much work is involved?
Courses are run online, and are a maximum of of 20 hours each. There is lots of complementary material for you too, which is relevant, free and well organised.
The course is divided into 5 modules x 4 hours each. Each module module breaks down into 2 hours of online work (e.g. lectures, MCQs, etc) and 2 hours of offline, self-directed learning (e.g. recommended videos, reading, etc.).
You can do the course entirely at your own pace, and can even do it on mobile if you are on the move!
Assessment of the course is as follows:
Multiple choice questions and short answer questions are interspersed through the five modules, and are based on the content you will have just seen (you can review the material anytime);
Each module requires a short reflective piece, asking you to think through how you will apply the material you have just learned to your own learning environment;
You must engage with the online forums for each course.
Please note: You must must complete assignments for each module before moving to the next module.
Is the password/login system easy? I'm not very tech savvy!
Yes! Our new platform is really simple to use, and the whole course runs automatically. It will pick up where you left off before, and it is really intuitive to use. There is a technical support section, and a technical support chat which will answer any questions you may have.
Do you provide support?
We do! You can always email us at hello@actualiseacademy.com, which is monitored from 9-5, Monday to Friday. Our staff, and the technical staff from our platform, will make sure the experience is as smooth as possible!
How do I purchase more than one course?
You can purchase bundles of courses here on the Actualise Academy site. We have bundles of 2 courses and 3 courses, which have been selected on the basis of common themes. Two-course bundles are €100, three course bundles are €120.
Can I make up my own bundle of courses?
Yes, but if you buy three separate courses (and not a bundle), the courses will cost €75 each.
When can I access my course?
All courses will be accessible from July 1st to August 26th 2019. All courses must be completed by 5pm on August 26th. This is a DES regulation.
How do I access my course?
If you purchase a course before July 1st, the course will be available only on July 1st - you will receive an email as soon as the course opens. If you buy a course after July 1st, the material will be available almost immediately.
Can I access my course using different devices?

Absolutely! Our courses are fully mobile and can be accessed on the go! You can complete course-work using your computer, tablet or phone. Just download the App and you are ready to go!
Will I get my certificate of completion before school starts?
Yes, once you successfully complete the course, a certificate will be generated for you within a short time, in plenty of time for the start of school term.