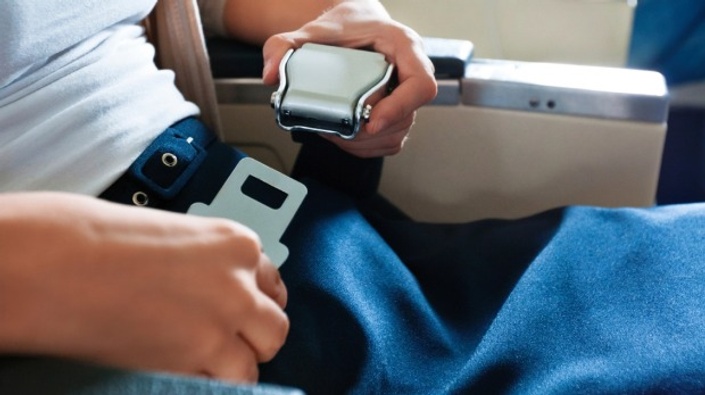 10.Fasten Your Own Seat-Belt First! Minding Educators' Mental Health
Strategies to Build Personal Resilience in Teachers and Students
Teaching can be a stressful occupation. In this EPV course we discuss strategies to manage stress and increase your own and your students' self care. The course focuses on practical strategies that you can use not only at work, but in all aspects of your life.
Topics covered include mindfulness based interventions, breathing techniques and gratitude.
Our comprehensive lesson plans and resources provide you and your learners with the skills to overcome challenges and thrive both at home and in school. The aim of this course is to use the Actualise Academy Model of Neuroscience, Clinical/Emotional Psychology and Behavioural Science to introduce Teachers to the various mechanisms and actions that can help protect your own mental health.
LEARNING OUTCOMES:
Here is a list of the modules in this course, with the learning outcomes of each. We also build in School Self Evaluation into all courses, making the SSE Process as smooth as possible:
Module 1: The Neuroscience of Breathing. Participants will learn:
The neurological & physical benefits of controlled breathing
Learn how our brain, body and behaviour are connected and how arousal levels can impact upon our health & well-being
Learn breathing techniques and ways to incorporate these into everyday situations and activities
Module 2: ACE IT! Participants will:
Learn about the importance of recognising achievements daily and practicing gratitude
Consider social connections that they make and identify the positive influence they have on well-being
Note how engagement can facilitate enjoyment in everyday activities.
Learn how to teach the ACE IT method to themselves and their students
Module 3: Mindfulness and the Brain. Participants will learn:
The basic skills of mindfulness
How it changes brain function
How it can be used in a school setting
Module 4: Gratitude and the Brain. Participants learn:
The background to a gratitude-based approach
How practicing gratitude can improve our well-being
Complete a gratitude journal entry
Module 5: PERMA Model of Happiness. Participants learn:
Seligman's PERMA model of happiness
The difference between pleasure & happiness
Additional Resources Available With This Course:
Additional resources include lesson plans, breathing exercises, guided relaxation exercises, classroom posters, lesson plans to include issues like resilience and gratitude, gratitude journals and much more.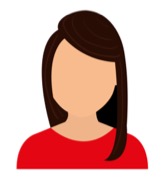 "The lectures were very well delivered. A very positive course, thank you! Loved the information in course, very informative, and help desk was very helpful in sorting out any issues.
- Ms. Eithne O'Connor
Your Instructor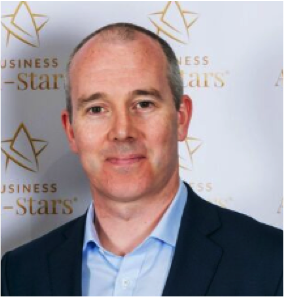 Michael is a Behavioural Neuroscientist who has founded and runs Ireland's largest Neurofeedback Training and Psychology Clinic. He works with a number of charities too, including A Lust For Life. He is particularly interested in how understanding the brain can help us to make sense of behaviour and mental health. He is a firm believer in empowering people with an understanding of how brains work, because with that knowledge we can help understand each other better and reduce stigma associated with mental health.
Michael has run two marathons in Ireland, and if his dodgy knees hold up, hopes to run the Two Oceans marathon in South Africa some day!
Frequently Asked Questions
Are the Actualise Academy Courses approved by the DES for EPV days?
Yes, all 10 courses are approved for EPV days. The courses (20 hours) carry the entitlement of 3 EPV days for Primary Teachers.
Is there a limit to how many courses can I do for EPV days?
Yes, the DES has imposed a limit of 5 EPV days in any one year. This 5 day entitlement can be reached by doing any 3 of our courses: 1 ONLINE COURSE entitles you to claim 3 EPV DAYS 2 ONLINE COURSES entitles you to claim 4 EPV DAYS 3 ONLINE COURSES entitles you to claim 5 EPV DAYS
How much do the courses cost?
Courses cost €75 for one, €100 for two and €120 for three. If you pre-register and book early, or if you took one of our courses last year, you can avail of a €20 discount.
What are the course completion requirements? How much work is involved?
Courses are run online. Courses consist of a total of 20 hours each, with 20 hours of optional material and resources for you. There will be lots of complementary material for you online too. The course is divided into 5 modules x 4 hours each. Each module module breaks down into some hours of online work (lectures, MCQs) and some offline for self-directed learning (e.g. recommended videos, reading, etc.). You can do the course entirely at your own pace, and can even do it on mobile if you are on the move! Assessment of the course is as follows: 1. Multiple choice questions and short answer questions are interspersed through the 5 modules on each course, and are based on the content you will have just seen; 2. Each module requires a short reflective piece, asking you to think through how you will apply the material you have just learned to your own learning environment; 3. You must engage with the online forums for each course. Please note: You must must complete assignments for each module before moving to the next module.
When can I access my course?
All courses will be accessible from July to August 2019. Once you buy a place, you will be able to begin almost immediately.
How do I access my course?
Once you purchase a course, the material will be available to you almost immediately.
How do I deal with passwords/logins? I'm not very tech-savvy!
Our new platform is really simple to use, and the whole course runs automatically. It will pick up where you left off before, and it is really intuitive to use.
How much time is required of me?
All EPV courses must be scheduled for 20 hours. In our courses, only some of that time is online, and some is done in your own time offline. with optional work offline, We have also made sure there are lots of practical, complimentary resources available for you.
How will I get my certificate of completion?
Once you successfully complete the course, a certificate will be generated for you within a short time.